Burgers & Beats @TheYardNewark
Burgers & Beats has returned to The Yard!
Burgers & Beats is a monthly hip-hop producer showcase consisting of 3-4 producers and beat makers; offers a unique opportunity for up-and-coming producers to network, showcase their music, promote their brands and social platforms via The Yard. This event is designed to bring together the brightest and most courageous producers in and around Newark; from people just entering the arena to those with skin in the game with Newarks most passionate burger lovers via The Yard
Burgers & Beats provides a platform to showcase their skills in a peer-to-peer setting with Newark's premier burger spot The Yard as the new backdrop. Burgers & Beats is hosted in a relaxed and friendly atmosphere; the showcase is open to all producers, regardless of experience level, and provides an opportunity for them to gain valuable exposure, experience and feedback on their music.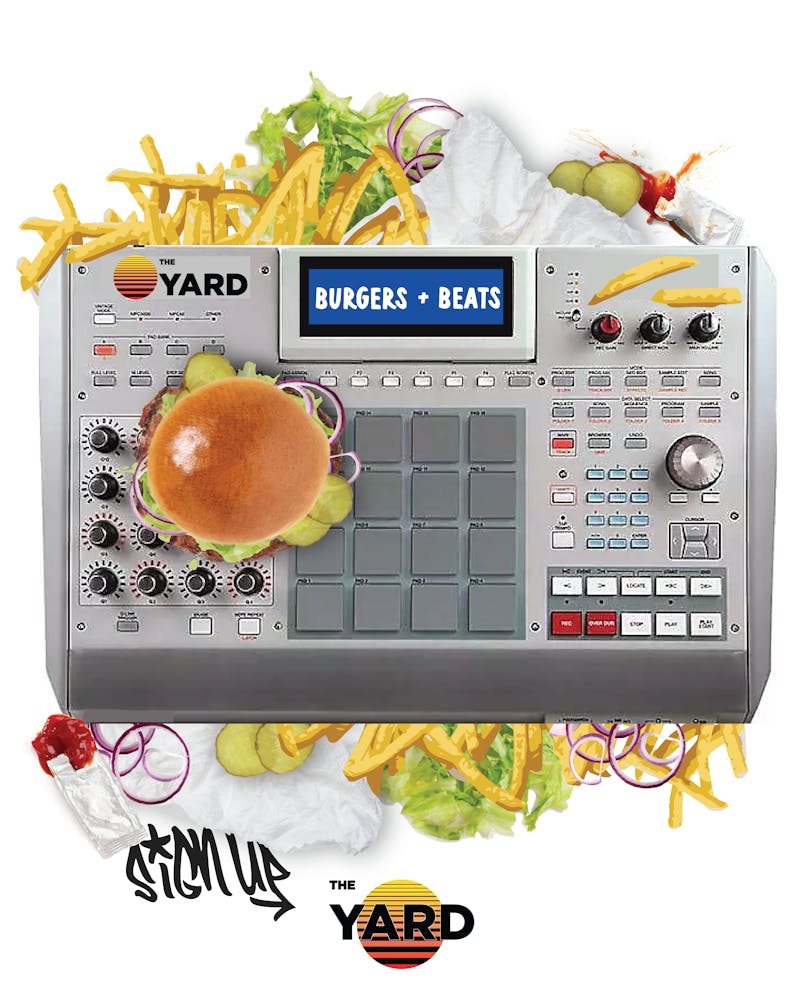 Sign-Up Below: